IRS office in Bristol Virtual Assistance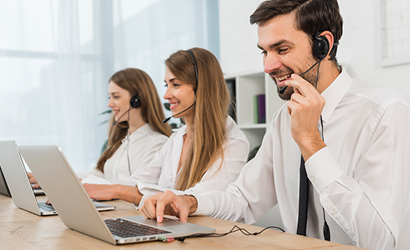 Bristol Virtual Assistance Taxpayer Assistance Center is available to resolve your tax matters and clarify all your doubts. You can get help by phone or you can visit the office for in-person assistance.
If you visit the Bristol Virtual Assistance IRS office, please tell us about your experience. It can be useful for others seeking help for a tax problem.
You may also be interested in:
Customer services
You may receive assistance provided by an employee in a remote office using a computer monitor. It is similar to talking face to face with an employee in the office except the employee is sitting in a different location. You simply sit at the designated workstation and speak with the employee appearing on screen.
Using this technology you will be able to resolve issues such as:
Account inquiries (help with letters, notices and levies on your wages or bank account)
Assistance with Economic Impact Payment Issues
Basic tax law assistance (answers related to your individual Federal Tax Return) (Tax Topics)
Prior Year Return Inquiries
Refund inquiries
Services NOT available at this location:
If you can't find the help you need online, call 800-829-1040 for individual tax information or 800-829-4933 for business taxes.
Online services
You can also consult the following online services:
Frequently Ask Questions at Bristol Virtual Assistance Tax Office
How can I change the business address with the IRS?
If you are the responsible party for a business and you want to change your address, then you will need to complete IRS form 8822-B.
How do I know the status of my tax refund?
You can check the status of your refund by using the IRS Where's My Refund tool. You can also do it by viewing your IRS account information or calling the IRS at 1-800-829-1040.
What is an IRS tax audit?
It is basically a review of your information and accounts to ensure you are reporting things properly and following the tax laws.
Where to mail my personal tax return?
The address you will use depends on what you are mailing and where you live. To know where to mail your personal tax return, you should visit the IRS website and go to the WHERE TO FILE page which includes all addresses by state.
Other IRS offices in Virginia
You have other offices near Bristol Virtual Assistance